Christmas Activities
Back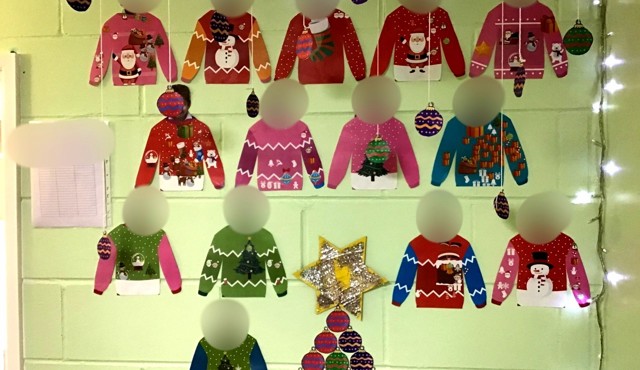 Dec 17, 2021
The Nursery children have engaged in many Christmas activities over the last few weeks. They have created their own jumper designs, Christmas trees and Christmas cards. They have practiced their cutting skills, drawing skills and ICT skills.
The children have been working hard to design and decorate their cards for the festive period.
Year 4 had fun creating their own small world winter wonderland, using materials to recreate a snowy atmosphere.
Turtle Bay
Turtle Bay have been busy creating Christmas treats from keyrings, baubles and picture frames to give to their parents for Christmas.